PAYMATE HELP
7.08  Driver Incident Reasons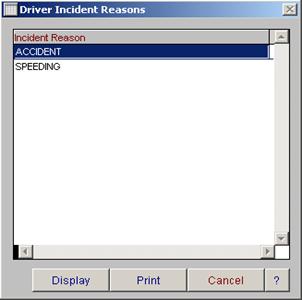 The employee master file has the facility to record employee incidents and these can be set up according to your individual needs.  Suggestions may be accident, speeding, compliment, warning, disciplinary action, interception, and so on.
Once this information is setup, you can then use it to enter in incident details against the employee via the employee master file.
To enter a new record, select display in the browse window and then select add.

 7.09 Training categories