PAYMATE HELP
7.11  Authorisation Types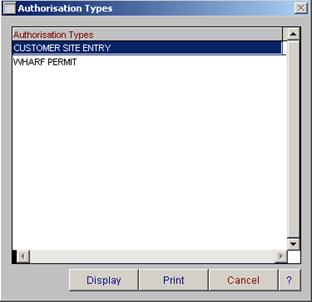 Authorisation types can be used on the employee master file for recording additional information relating to authorisations and permits held by the employee. 
Once the authorisations have been entered onto the employee master file, this information can then be accessed for reporting purposes.
To enter a new record, select display in the browse window and then select add.

 7.12 YTD Adjustments